LOOKING FOR ROOFING CONTRACTORS IN NORTH CONWAY NH?
Pro Roofers is a contemporary roofing company in North Conway NH, providing homeowners with top quality roofing services second to none. Whether you need your roof repaired or replaced, you can rely on our roofing company in North Conway NH to do the job right!
Professional Roofing Company North Conway NH
We are professional roofers in North Conway NH. Pro Roofers uses durable materials, expert ability and polite customer service to separate us from the rest. Whatever your roofing needs, Pro Roofers delivers the results you expect.
100% Satisfaction Guaranteed
Our talented team has experience with a variety of roofing material so they can help you choose what works best for your North Conway NH home or business. Our craftsmanship is second to none, so you can be confident that the work will be installed by experts in the field. We guarantee that you'll be happy with your new roof and we stand by everything we do.
Top Quality Materials
We will help you choose the best quality materials to suit your needs. Our experience with different types of roofing material will help us choose the best one for your home.
LOCAL NORTH CONWAY NH ROOFING CONTRACTOR SERVICES
Residential & Commercial Roofing Contractors North Conway NH
If you're looking roofers in North Conway NH that you can trust, Pro Roofers is your go-to. Our team of experts only work with the highest quality materials and craftmanship to ensure that your roof is always sturdy and reliable. We provide comprehensive roofing services such as shingle replacement and gutter/skylight installation as well as asphalt shingles and metal shingles of all varieties. Our roofers in North Conway NH know how important it is to have a safe, secure, and durable roof on your home which is why we apply the same care and attention to every job we do – no matter how big or small!
If you're in search of roofing companies in North Conway NH that provides reliable and experienced roofers, Pro Roofer is always the first choice. We offer roof installation and repair, roof maintenance, gutter repair and replacement, and so much more. When you call for a free consultation, you'll be able to get an understanding of the type of work you need done to improve the condition of your roof. Our roofing contractors in North Conway NH pride themselves on delivering dependable results that last.
ROOF REPLACEMENT NORTH CONWAY, NH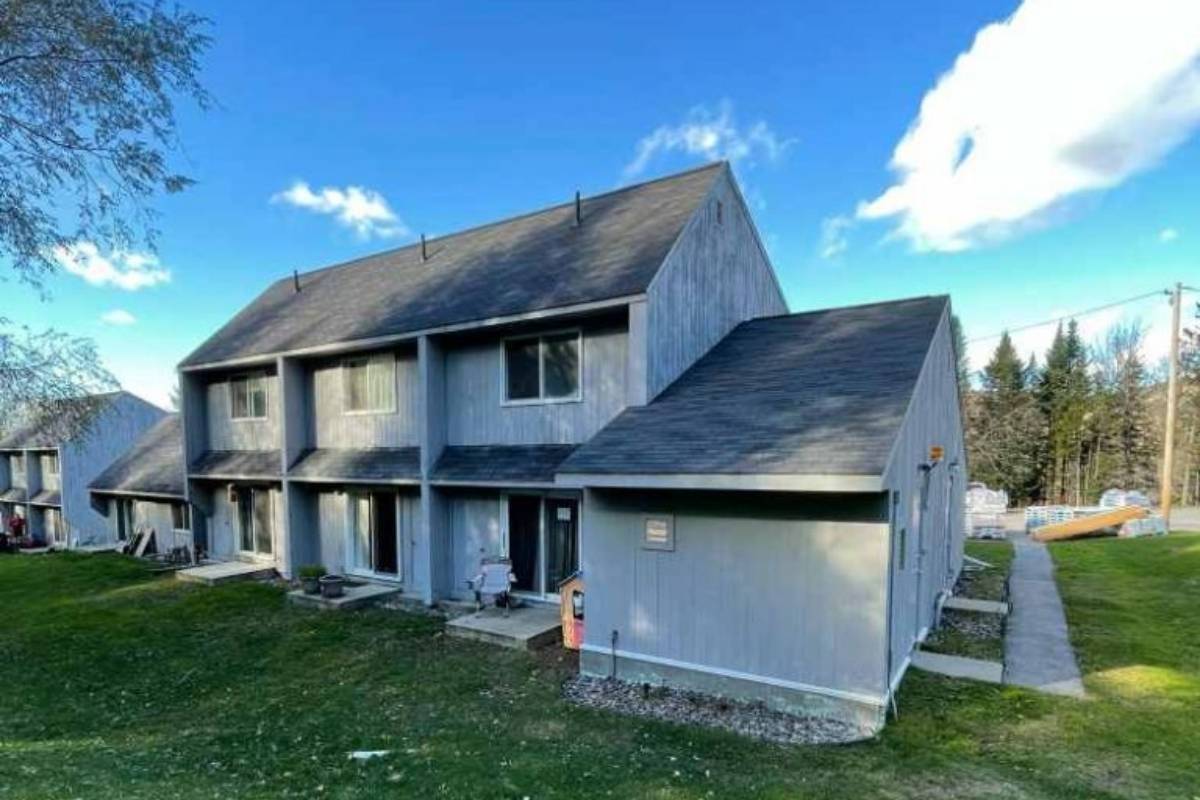 Asphalt Shingle Roofers North Conway, NH
If you're in need of a roof replacement in North Conway, NH, and are looking for asphalt shingles, Pro Roofers is your best bet! Asphalt shingles have become a popular choice due to their durability, and the wide range of colors and textures they come in. We always start off with roof measurement services to accuratley measure the area that needs replacement to ensure that you get the perfect fitment of asphalt shingles for your roof.
Need a Metal Roofing Contractor in North Conway, NH?
Metal roofing can be preferable for some homeowners or commerical property owners due to their realiability and durability. Metal roofs are very low maintenance, and they last for a long time. They also come in many different colors and styles that will compliment your business or home.
Our roofing contractors in North Conway NH use Max Seam Panels for our metal roofing projects. These metal panels are manufactured with pre-painted galvanized aluminum or steel and are available in many different styles and colors for you to choose from.
For more information on Max Seam Panels or to schedule a free consultation, contact Pro Roofers in North Conway NH today.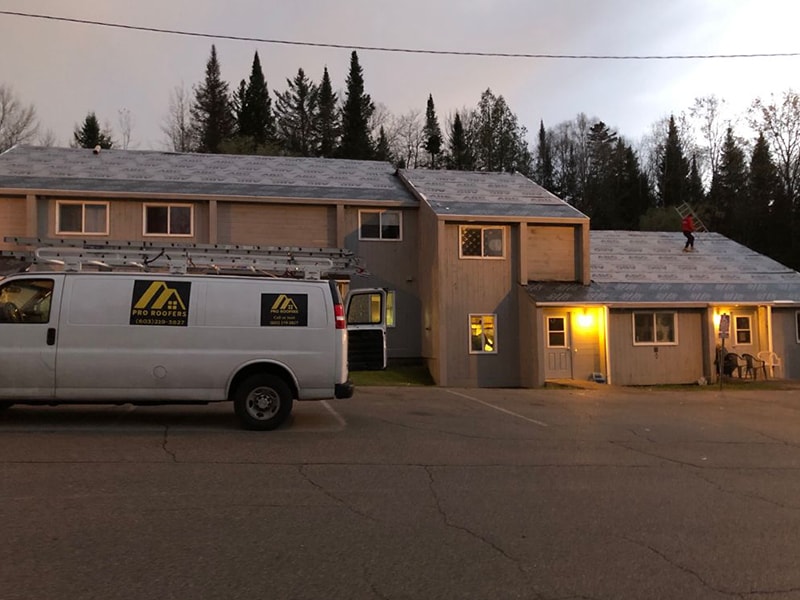 Roof Installation North Conway NH

Roof Repair North Conway NH

Roof Maintenance North Conway NH

Leak Repair North Conway NH

Snow & Ice removal North Conway NH
Gutter Cleaning & Repair North Conway NH

Chimney Repair North Conway NH
The North Conway NH Roofing Authority: Pro Roofers NH
Have a question about your roofing project?  Let's talk!
Lifetime Limited GAF Warranty
When you're a homeowner in the North Conway NH area who needs roofing services, the choice is very clear – Pro Roofers. Our team of professional roofers in North Conway NH have years of industry experience and can give your roof the care it needs with utmost precision. With a GAF Lifetime Limited Warranty being offered for every roof we install, you can rest assured that it will be something that can handle anything mother nature throws at it. Contact us today to plan a free consultation and get started on your roofing project; our knowledgeable staff is ready and eager to serve you!