Top Roofing Company in NH: Your Trusted Roofing Experts
As the premier roofing company in New Hampshire, we take pride in delivering residents high-quality, long-lasting roofing solutions. Whether you require our expertise to build a brand-new roof or seek professional assistance for roof maintenance, repair, or replacement, you can place your trust in the Pro Roofers team for unparalleled results.
Professional Roofing Contractors in New Hampshire
Contact Pro Roofers in NH for all your roofing needs. From installations and replacements, to maintenance and repairs, you can count on us for the best results!
100% Satisfaction Guarantee
With a highly skilled team well-versed in the installation and upkeep of a diverse range of roofing materials, our reputation for exceptional craftsmanship is well-founded.
Top Quality Materials
When it comes to selecting the best roofing materials and securing them, you can count on our professionals at Pro Roofers in NH.
Local Roofing Contractors in New Hampshire
The Premier Roofing Company in NH
When it comes to roofing services in New Hampshire, Pro Roofers stands as the premier choice. With our commitment to excellence and unmatched expertise, we set the standard for quality roofing solutions across the state. With years of experience under our belt, our team has honed its skills to perfection, ensuring that every roofing project we undertake is executed with precision and finesse. From the moment you contact us, you'll experience firsthand our commitment to excellence, transparency, and outstanding customer service. Your roofing needs are our top priority, and we take great pride in exceeding your expectations.
Pro Roofers stands as a reputable roofing authority in New Hampshire, proudly extending our services to the expansive Southern NH and Central NH regions. Our unwavering commitment to excellence drives us to deliver the highest caliber roofing solutions and products, ensuring your peace of mind every step of the way. Our range of roofing services include shingle replacement, gutter installation, and skylight installation, each executed with precision and finesse. Additionally, we offer a diverse selection of roofing products, including the reliability of asphalt shingle roofing and the durability of metal roof installation. Whatever your roofing requirements may entail, Pro Roofers is your steadfast partner, ready to provide expert guidance and unmatched craftsmanship to meet and exceed your expectations
Professional Roofing Contractors in New Hampshire that You Can Count On
When it comes to roofing contractors in New Hampshire, trust is paramount. At Pro Roofers, trust is at the core of everything we do. At Pro Roofers, trust isn't just a word; it's the bedrock upon which we build every roofing project. Our local roofing team proudly serves homeowners and businesses across New Hampshire with unparalleled professionalism and expertise. As a locally owned and operated business, our roots run deep in the community, and our collective experience spans over a century, assuring you that your roofing needs are in the most capable hands.
Our unwavering commitment revolves around providing our valued customers with the finest roofing products and services available. Our extensive selection of roofing materials includes top-tier choices like asphalt shingles and resilient metal roofs.
For more information about our roofing services or to schedule a complimentary consultation, don't hesitate to reach out to us today!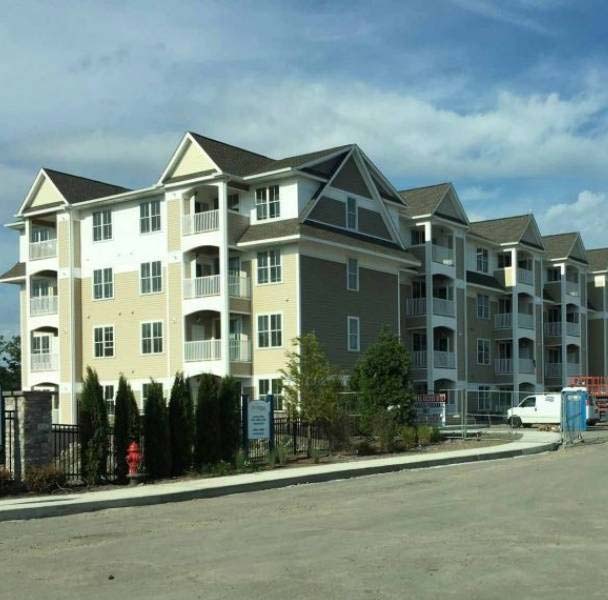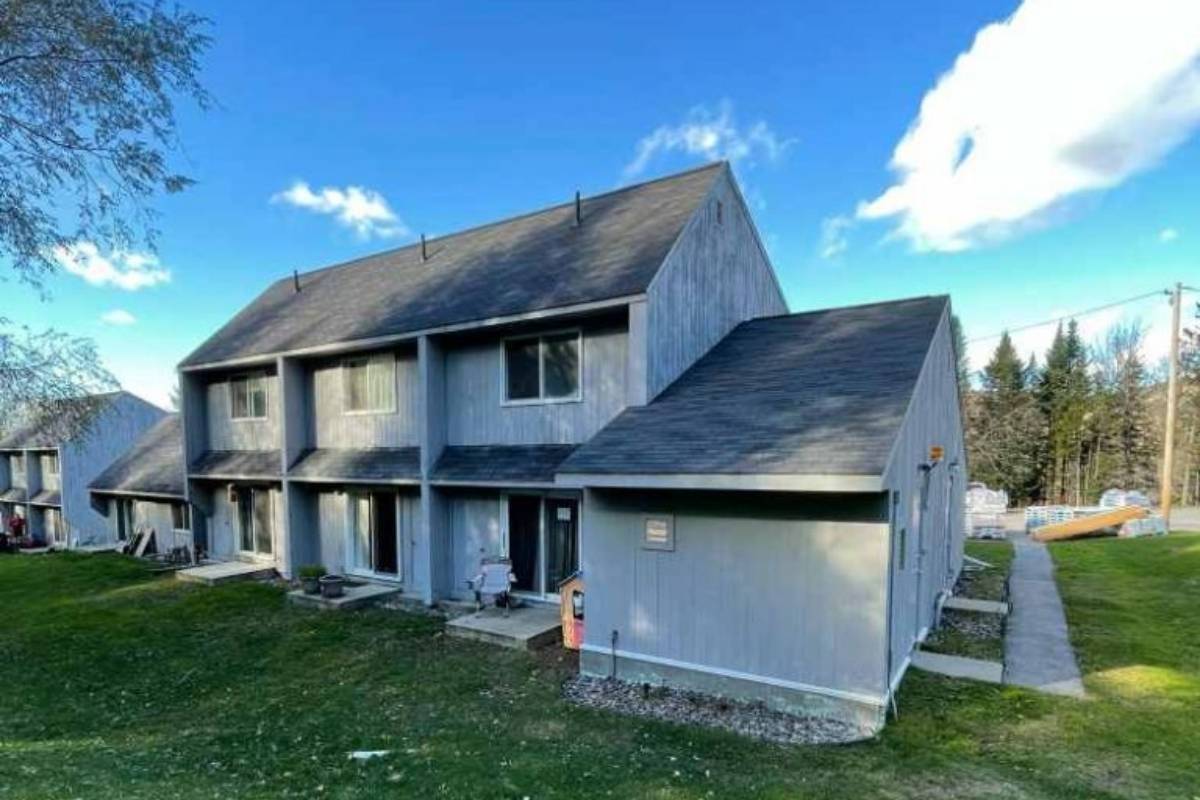 Asphalt roofing remains a popular choice among New Hampshire residents, and for good reason. Its combination of durability, affordability, and versatility makes it an excellent option for our region's diverse climate. At Pro Roofers, we are experts in asphalt roofing. Our seasoned professionals ensure that your asphalt roof installation is flawless, providing you with a roof that can withstand the harshest New Hampshire weather conditions. Furthermore, we offer ongoing maintenance and repair services to extend the life of your asphalt roof, ensuring that it continues to protect your property for years to come.
Metal roofing stands as a favored choice among numerous homeowners and commercial property owners throughout New Hampshire. The appeal of metal roofs lies in their exceptional durability, extended lifespan, and minimal maintenance requirements—an especially convenient feature in the ever-changing New England climate. These roofs offer an impressive spectrum of colors and styles, effortlessly harmonizing with the unique character of any home or business.
At Pro Roofers, our dedicated roofing contractors in New Hampshire specialize in delivering top-notch metal roofing services, showcasing the excellence of Max Seam Panels. Max Seam Panels represent a pinnacle in standing seam metal roof panels, meticulously crafted from pre-painted galvanized steel or aluminum. These panels come in a diverse palette of colors and styles, ensuring a seamless match with the aesthetic requirements of your home or business.
For more information on Max Seam Panels, or to schedule a free consultation, contact Pro Roofers in NH today.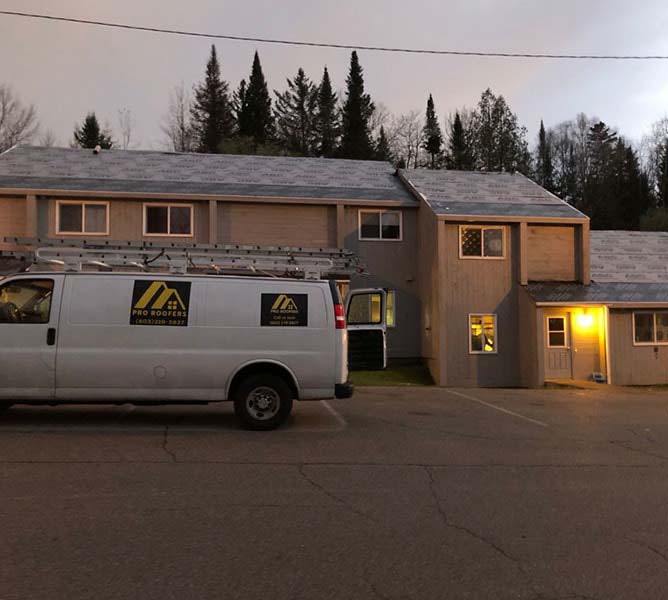 Residential & Commercial Roofing Services in New Hampshire





Gutter Cleaning & Repair NH

The New Hampshire Roofing Authority: Pro Roofers NH
Have a question about your roofing project?  Let's talk!
Lifetime Limited GAF Warranty
If you are a Concord NH homeowner in need of a new roof, you can't go wrong by choosing Pro Roofers. Not only does our team of experienced professionals provide top-quality workmanship, but we also offer a GAF Lifetime Limited Warranty on all new roofs that we install. Contact us today to schedule a free consultation. We look forward to serving you!